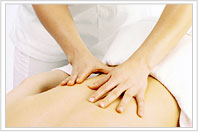 About Westside Massage Therapy
Westside Massage Therapy is a massage therapy clinic located at 832 McCarthy Blvd. (at Mikkleson Dr.) in Regina, Saskatchewan, Canada. The entry door is on the south side of the building and parking is free on the street or in the parking lot.
The clinic provides advanced therapeutic and relaxation massage in a safe, comfortable, and relaxing environment. We cater to clients of all ages including children, adults and seniors. (Please be advised there are stairs) Our services include a variety of massage techniques that are designed to relieve the pain and stress related to day to day living, while aiding in the rehabilitation of physical injuries.