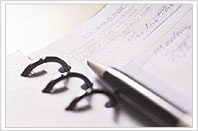 Missed Appointments and Cancellations
When you book an appointment with us, that time is set aside for you - and ONLY you. We never double book and we try to always be ready for you when you arrive. In return, we ask that you keep your promise to us and show up for your appointment on time.
We require at least 24 hours notice of cancellation. If you fail to show or give notice, we require full payment before your next appointment. Please email (info@westsidemassage.ca) or leave a phone voice message (306-757-6099) if you are cancelling or changing your appointment. If you wish to reschedule, you may book on-line and leave a note in the comment box to tell us to cancel your previous appointment. You will receive an email confirming this, along with your new confirmation. Thanks!
However, if you are ill (and possibly contagious), it may be in the best interest for all if you postpone your treatment. We recognize sudden circumstances arise that are out of your control and so your therapist may make exceptions to the above policies.
Please understand that Massage Therapists' are only paid for their service provided, therefore it is a costly burden to us if you miss your appointment, as well, we cannot then accommodate other people in need.